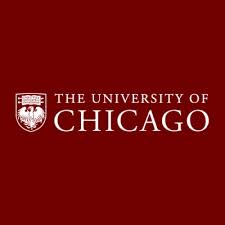 Job Description
Medical Director, Student Wellness
The University of Chicago (UChicago) is seeking an experienced physician leader to serve as Medical Director in Student Wellness. The Medical Director provides executive leadership for the primary care service within Student Wellness, with oversight and responsibility for ensuring the care provided to students is of the highest clinical excellence. The individual in this role oversees patient safety initiatives and adherence to standard of care and leads efforts to assess, evaluate, and improve clinical quality and professional practice. In addition to direct patient care responsibilities, the Medical Director will be responsible for influencing, directing, and assessing all clinical activities to ensure the care provided is of the highest quality and is consistently safe. Reporting to the Assistant Vice President for Student Services, the Medical Director serves as an essential member of the Student Wellness leadership team, working collaboratively across functions and providing consultation and guidance to campus partners. The Medical Director partners with the other clinical leaders on matters related to planning, organizing, and directing patient care activities, and with the administrative leadership on matters related to operations and administrative management. The primary care providers (MDs, DOs, and NP/APPs), clinical leadership, and nursing teams report to the Medical Director.
The successful candidate will be a physician (internal medicine, family medicine, or related specialty) with leadership experience in a clinical setting who desires to address the health and wellness needs of a diverse student population at a world-class research institution. The Medical Director must possess strong clinical skills; experience in clinical administration and the supervision of a multidisciplinary staff; demonstrated cultural competence; an understanding of college-age and young adult healthcare issues; excellent communication skills; and the ability to convey health information to variety of audiences. A full list of the responsibilities and desired qualifications can be found on the Keeling & Associates website or by contacting Jeff Ewing, the consultant leading the search.
About UChicago Student Wellness
As part of Campus and Student Life, UChicago Student Wellness integrates multiple services related to care of the students' health and well-being. Located in the new Student Wellness Center (opened in 2020), UChicago Student Wellness, provides primary care, counseling, psychiatry, and health promotion services to eligible students. Our mission is to provide students with comprehensive health, counseling, and wellness services to support their academic, personal, and professional success, and our vision is to redefine the field by providing exceptional, integrated wellness services that enable students to thrive. These efforts are supported by our iCARE values – inclusion, collaboration, agility, respect, and excellence – which guide our efforts to provide exceptional care to our students in a safe and welcoming environment.
Application Process
UChicago has partnered with Keeling & Associates in this search process. Applications should include a cover letter and resume and must be sent, preferably in PDF format, to
recruiting@KeelingAssociates.com
. The subject line of the email should read "UChicago – Medical Director." Confidential inquiries and nominations should be addressed to Jeff Ewing, Senior Consultant for Executive Search, at
jfewing@KeelingAssociates.com
. Interested candidates are encouraged to submit their materials as soon as possible; the initial review will begin on February 20, 2023, and will continue until the position is filled.
We seek a diverse pool of applicants who wish to join an academic community that places the highest value on rigorous inquiry and encourages diverse perspectives, experiences, groups of individuals, and ideas to inform and stimulate intellectual challenge, engagement, and exchange. The University's Statements on Diversity are at https://provost.uchicago.edu/statements-diversity.

The University of Chicago is an Affirmative Action/Equal Opportunity/Disabled/Veterans Employer and does not discriminate on the basis of race, color, religion, sex, sexual orientation, gender identity, national or ethnic origin, age, status as an individual with a disability, protected veteran status, genetic information, or other protected classes under the law. For additional information please see the University's Notice of Nondiscrimination.

Copyright ©2022 Jobelephant.com Inc. All rights reserved.

Posted by the FREE value-added recruitment advertising agency

jeid-a585e825c522ca4ab18239d43286e157